The air of  the Scottish ballad "Bonnie Wood of Craigielea" was the basis for the much-loved Australian national song "Waltzing Matilda".
The original tune was composed in Scotland in about 1806 by James Barr.  Thomas Gleadhill published his altered arrangement in 1880. 
In 1895, Christina McPherson, in the Winton district in outback Queensland, played by ear, the tune which has been used for Waltzing Matilda after hearing Thomas Bulch's "Craigielea".  The poet, "Banjo" Patterson, sitting with her, composed the words of the song. The popular version, arranged and published in 1903 by Marie Cowan, has a modified tune and words. 
The melody line and word arrangements of the three tunes are shown below.
Thomas Swift Gleadhill, composer and piano teacher, was born 30 Jan 1827 in Edinburgh, Scotland.  He died 21 Sep 1890 at Peterhead, Aberdeenshire.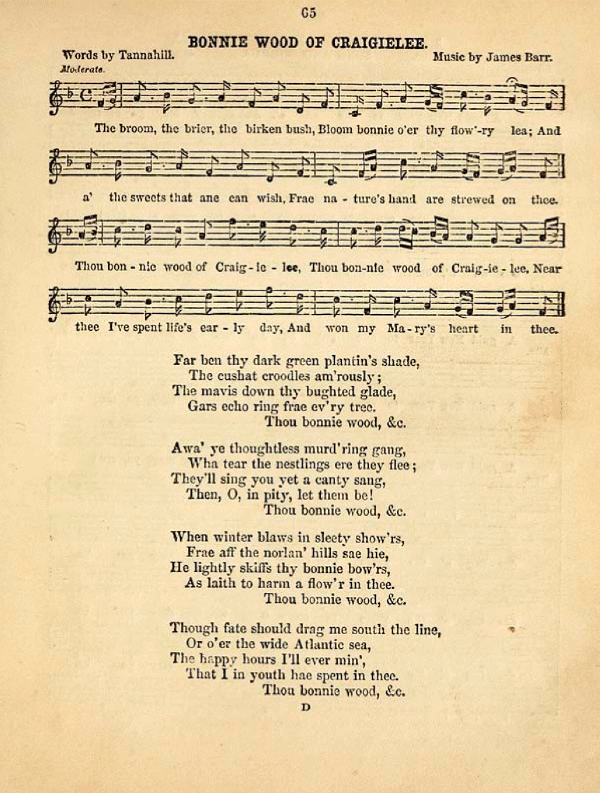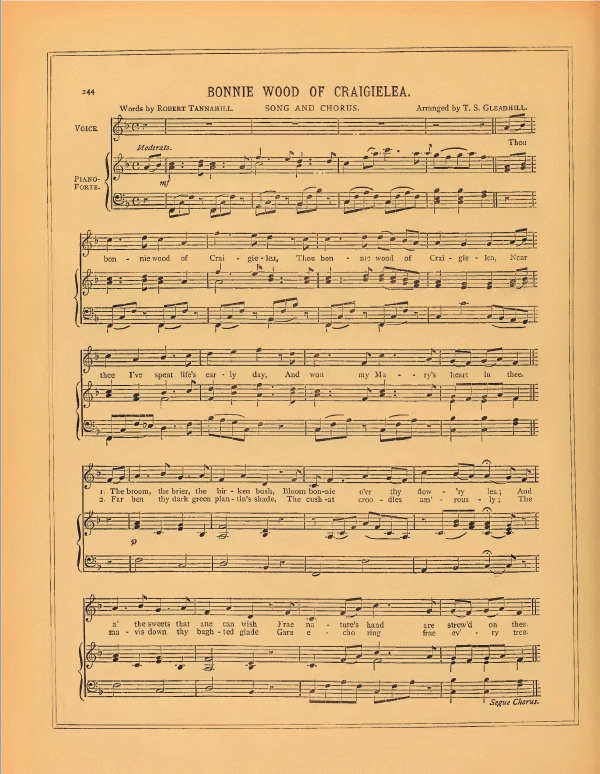 This photo was taken in 2001 of a display at Richard Magoffin's former folk museum, Waltzing Matilda Expo, at Kynuna, Queensland, which is near where the song Waltzing Matilda was created.
Magoffin's collection is now to be found in the National Library of Australia in Canberra.